Amazon Boasts High Profits After Last Year's Holiday Season
Launched in early 1995, Amazon has grown rather quickly as an online marketplace. It has seen an exponential rise both in its customer base as well as its side-businesses and holdings. The company is now considered to be one of the largest online stores in the world.
In the last week of the previous month – January 2013, the shares of Amazon.com hit a new record high, after it announced having made profits greater than those that were initially expected during the last quarter of the 2012 financial year. According to the online retailing giant, this extraordinary feat was fueled by a rise and steady growth of higher-margin businesses in which Amazon had previously invested.
Amazon initially operated as a web-based retailer – it bought products at wholesale prices, stored them in its warehouses, and then sold them to customers online at a slight mark-up. This remains its primary source of income today; however, it is a low-margin business, and gradually the company has started investing into other businesses that are potentially more profitable. These include merchandizing digital content, cloud computing services, and also adjusting its infrastructure to act as an online marketplace for other merchants.
On January 25 this year, the company's stock hit a record of $US284.72 in regular trading, which further jumped to $US288 in after-hours trading following its results. According to reports, the total operating income for Amazon in the fourth quarter of last year was much more than expected. In the last quarter of 2011, it stood at $US260 million, which rose 56 percent to an astounding $US405 million in the fourth quarter of last year.
This large rise in operating profits over the course of one year can be attributed to newer businesses that are growing faster than the company's original retail operations, boosting profitability.
Jeff Bezos, Amazon's chief executive specially mentioned the company's Kindle e-book product lineup, which he mentioned has grown almost 70 percent in the year 2012. He also noted that the company's physical books' business had further grown 5 percent during the same time.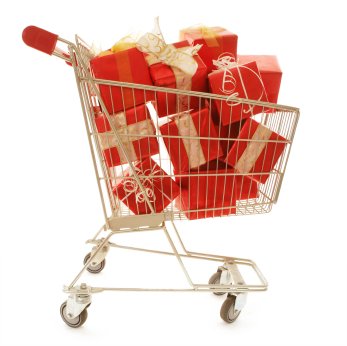 During the business-crucial holiday period of Christmas and New Year's Eve in December of 2012, Amazon managed to boost its fourth-quarter revenue 22 per cent up to $US21.27 billion, owing to the fact that it successfully grabbed a big share of online spending during this time period. According to R.J. Hottovy, an equity analyst at Morningstar, these large increases in Amazon's operating income mean that the company can monetize its growth over the longer term.
As of present, Amazon currently has separate retail web stores for its customers in more than eleven countries, including the United States of America, the United Kingdom, Canada, Germany, France, Italy, Austria, Brazil, Spain, Japan and China. Apart from this, Amazon also offers international shipping to a wide number of countries all across the globe.
As part of an expansion process to further promote its operations and expand services to other countries, Amazon is also expected to launch its local websites in Poland, Netherlands, and Sweden in the near future.